Breast Augmentation
Breast augmentation is the process of giving the breasts a full, firm, evenly-proportioned look by the surgical placement of implants. The procedure can be undertaken for a variety of reasons: to correct asymmetry in the breasts, to restore breast mass after pregnancy or surgery, to repair a congenital birth defect, or simply to improve breast aesthetics. At Rejuva Medical Aesthetics, we will discuss your goals for breast augmentation, customizing the treatment to fit each patient.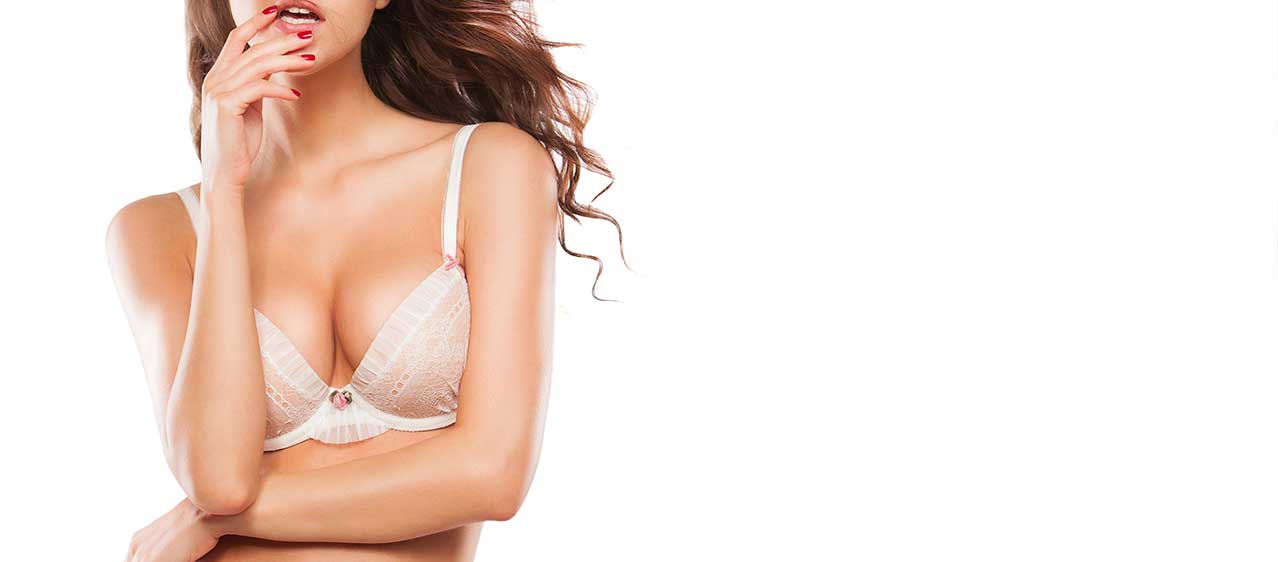 Silicone vs Saline Breast Implants
Breast implants are small shells of silicone. They can be filled with either silicone gel or saline (salt water). There are pros and cons to each type of breast implant. Patients report that silicone implants feel more natural than saline. However, implants are not designed to last for a lifetime, and they can rupture and leak over time. If a saline implant leaks, the salt water is simply absorbed by your body and the implant harmlessly deflates. If a silicone implant leaks, you will need to seek medical attention.
The Breast Augmentation Procedure
There are three places where breast implants can be inserted:
Submuscular

: beneath the chest muscle behind the breast
Subglandular

: beneath the breast tissue
Subfascial

: between the muscle and the fascia, which is a thin sheath of tissue that surrounds the breast
Your surgeon will select a placement site based on their preferences and your particular needs. Surgical incisions are designed to be as inconspicuous as possible: generally in the crease beneath the breast (inframammary) or around the areola, the circle of dark skin surrounding the nipple (periareolar).
The procedure typically lasts 1-2 hours and is performed under general anesthesia. Allow several days to recover from surgery. Patients typically can return to work within a few days.
Prerequisites for Breast Augmentation
Since the breasts continue to develop through the late teens and early twenties, the FDA regulates the minimum age of breast augmentation for safety reasons. You must be at least 18 to receive saline-filled implants and at least 22 to receive silicone implants.
Breast augmentation can be a life-changing procedure, increasing a woman's sense of confidence and well-being. If you are interested in breast augmentation, please reach out for more information or to schedule a consultation. Rejuva Medical Aesthetics looks forward to helping you achieve your aesthetic goals.